Non-Covered Drug Discount Program
Discounts on non-covered medications.
Includes discounts on brand and generic medications.
Confidential - No personal information required.

Friends and family also have access to this free program.

The program is accepted at over 68,000 pharmacies nationwide.
How to use:
Print this coupon, bring into your pharmacy, and save up to 75% on your next prescription.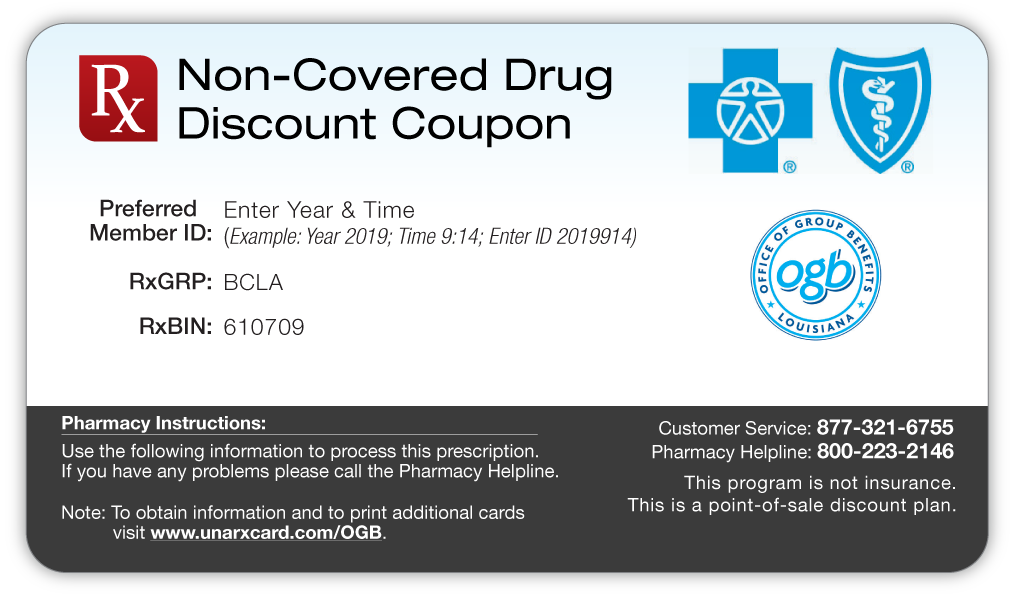 Disclaimer: Discounts on individual drugs vary by pharmacy and location, and are subject to change periodically based on supply and demand for medicine. There is no drug utilization review. Not all drugs are discounted using this coupon.
Participating Pharmacies
Also accepted at many of Louisiana's finest independent pharmacies.